CopaTanga – Beachultimate tournament for seXXXy players in Castelldefels/Spain since 2016
Time to wait vor the welcome party
Date
saturday, 29th of april to monday 01st of may 2023
3 days of ultimate !!!
Location
beach in front of the kitesurfclub bunker, Passeig Maritim, 151, 08860 Castelldefels
Fields
6-8 fields at the beach around the bunker
Number of participants (planned):
Mixed – 24 teams
Open – 12-16 teams
Women 12-16 teams
The tournament will be limited to 48 teams in 3 divisions mixed, women and men.
Format
tournament format ist swiss draw for the first 4-5 rounds – followed by (quarters), semis and finals
5 versus 5
in mixed division real mixed ABBA
"From the WFDF rule book: adapted to beach 5 versus 5:

A7.2. Ratio Rule A ("prescribed ratio" rule): A7.2.1. At the start of the game, after the first disc flip, an additional disc flip happens with the winner selecting the gender ratio for the first point. For the second and third points the ratio must be the reverse of the first point. For the fourth and fifth points the ratio must be the same as the first point. This pattern of alternating the ratio every two points repeats until the end of the game (half time has no impact on the pattern).
Although it's not explicitly stated in the rule, the ratio that you choose is either 2:3 or 3:2 (women:open).

This rule is also sometimes described as "ABBA," where A = 2:3 and B = 3:2.  First point you play is A, second is B, third B, fourth A, repeat (ABBA ABBA ABBA ABBA… until The Winner Takes it All… in Waterloo… Mamma Mia!). "
Adresses
The Beach: Passeig Maritim, 1391, 08860 Castelldefels, Barcelona,
Stadium: AV. dels Banys, 24 08860 Castelldefels, Barcelona
Club Morena: Carrer 11, 29, 08860 Castelldefels, Barcelona
What can you expect
expect an amazing tournament with a high level of play and great parties! Party like there's no tomorrow!
As always — enjoy three days of fun and sunshine.
As always — please don't expect everything to be perfect.
As always — bring smiles from around the world to the Castelldefels Beach.
Fees
Based on a lot of feedback, we have reconsidered our pricing policy and are structuring the fees in 3 parts:
There is a 300 € team fee to cover all basic costs for three days (100 € per day)
There is a individual fee of 15 € (guests are free) for the individual basic costs.
There is an optional fee for dance club tickets and daytime meals. The amount of that fee has not yet been determined due to ongoing negotiations. We work for you on good conditions with the partners.
So if you participate with a team of 12 players, you only pay €13.33 per game day in the basic version.
3 days of fun and games in the sunshine — with music at the fields and lots of sexy people and the stuff you need to play a tournament on the beach.
Friday night "Welcome Party"
Saturday Live Music at the Beach
Sunday night Sexxy Party at the dance Club "Moreno" — Entrance and 20 € of drink tickets
Free drinks during the day while playing and partying
Monday afternoon: final ceremony on the beach
Monday evening: sunset party on the beach
Registered teams:
Those team are already registered:
We have two Partner Hotels, checked and recommended by us within walking distance and a quantity of around 200 beds reserved.
Do you want to meetup with other teams in the same hotel, this chance is very high at the partner hotels. We organized special group prices and conditions so you will also get good fares if you book our partners
Reservations via copatanga@beachultimate.eu
Marfina + Castelmar + Poerta Coelli
around 100 beds
apartment rooms
2 bed, 4 bed and 6 bed apartments
Marfina: Passeig Maritim, 165, 08860 Castelldefels, Barcelona, Spain
Castelmar. Passeig Maritim, 156, 08860 Castelldefels, Barcelona, Spain
Poerta Coelli: Carrer 13, 18, 08860 Castelldefels, Barcelona, Spain
https://apartamentos-marfina-castelldefels.hotel-mix.de/#lg=1363840&slide=1021792642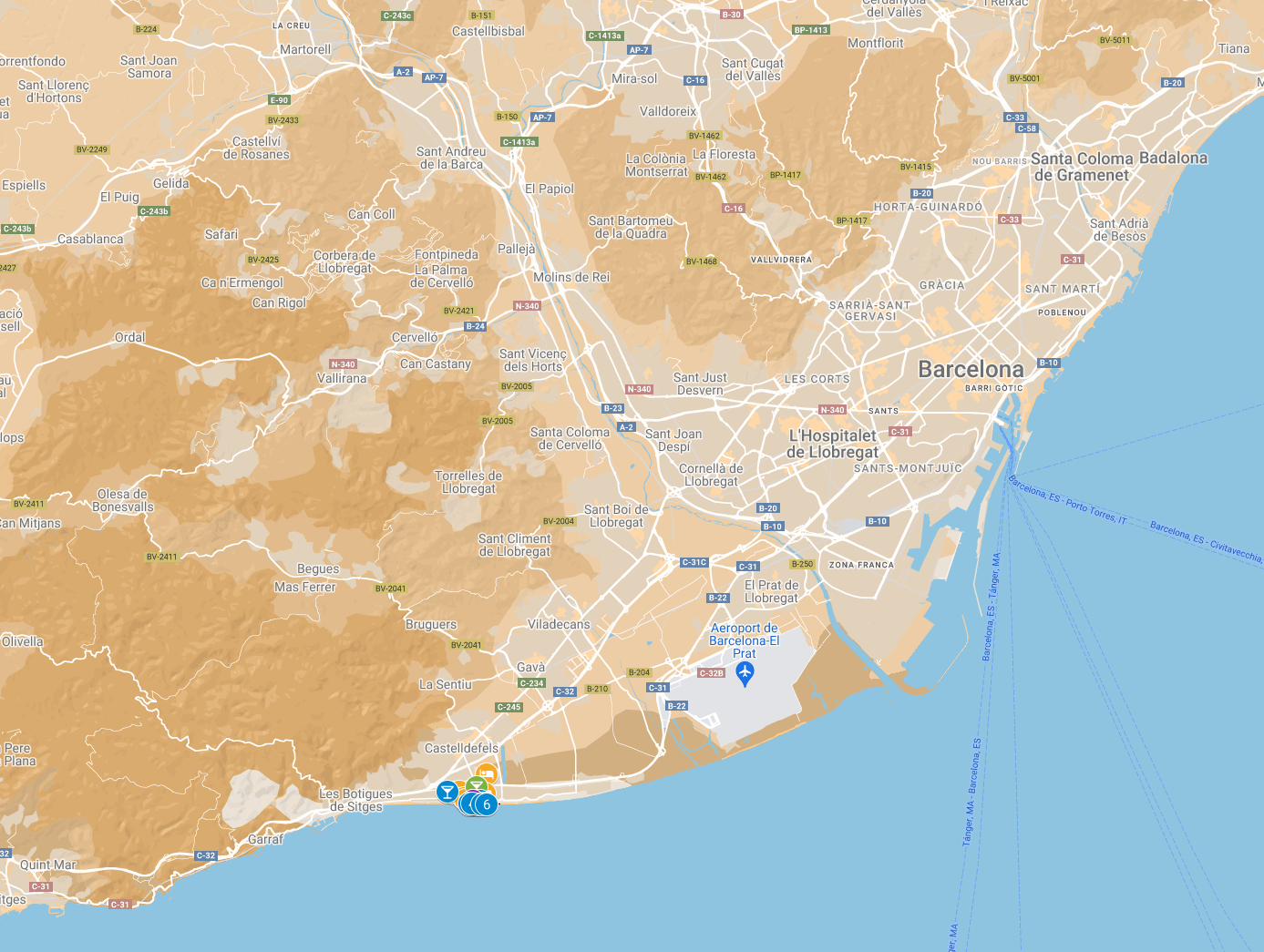 Travel Information
by car: Passeig Marítim, 139I, 08860 Castelldefels, Barcelona, Spanien
SCHEDULE
… will be published on late thursday, 27 April 2023.